"We are dedicated to making you and your loved ones feel comfortable, secure and independent, all within your own home."
As caregivers and employees for At Home Care, we truly love what we do and always strive to exemplify these core values:
Here are some of the ways we prepare our caregivers to meet this goal…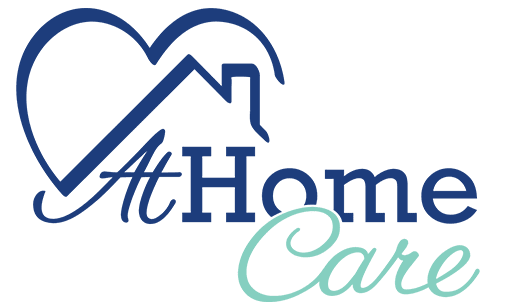 We are committed to providing our clients with the most professional caregivers in the area. In order to ensure this, we look for compassionate, honest, caring people, and then we help them to gain additional skills specific to the clients they serve.
Those who complete our onsite orientation and training are equipped to be high-quality caregivers.
You can trust that our highly-trained caregivers will perform their duties with professionalism and dedication. Our caregivers help our clients maintain their independence and treat them and their loved ones with the dignity and respect that they deserve.
At Home Care requires drug screening before hiring anyone as a caregiver. You can be assured that we are sending only carefully selected people into your home to provide care.
We conduct thorough background checks before hiring any caregiver. As our employees, the caregivers are covered by workers compensation, liability insurance, and bonding.
Our caregivers would feel privileged to serve you and your family. Please call us at 785-473-7007 to schedule a free in-home consultation today. Find out if At Home Care can give you more independence and confidence!
With At Home Care, your cost is the same even if there are multiple clients in the home (i.e. both spouses require care). While a caregiver is in your home, you can access all of the services we offer. See all services.
Our caregivers are available 24/7, from 2 to 24 hours of service.
Contact At Home Care Today!