Occasional Care (Respite Care)
Occasional Care (Respite Care) for your loved one.
If you're a family caregiver for a loved one, you know it can be exhausting. We provide relief so you can take a break and care for your well-being, too with our Occasional Care (Respite Care) services.
We provide care for just a few hours at a time, for instance when you need to take a few hours for a monthly date with your spouse! Or, we can provide up to 24-hour care, if you need to leave town for the weekend or need regular help.
At Home Care can help you by providing: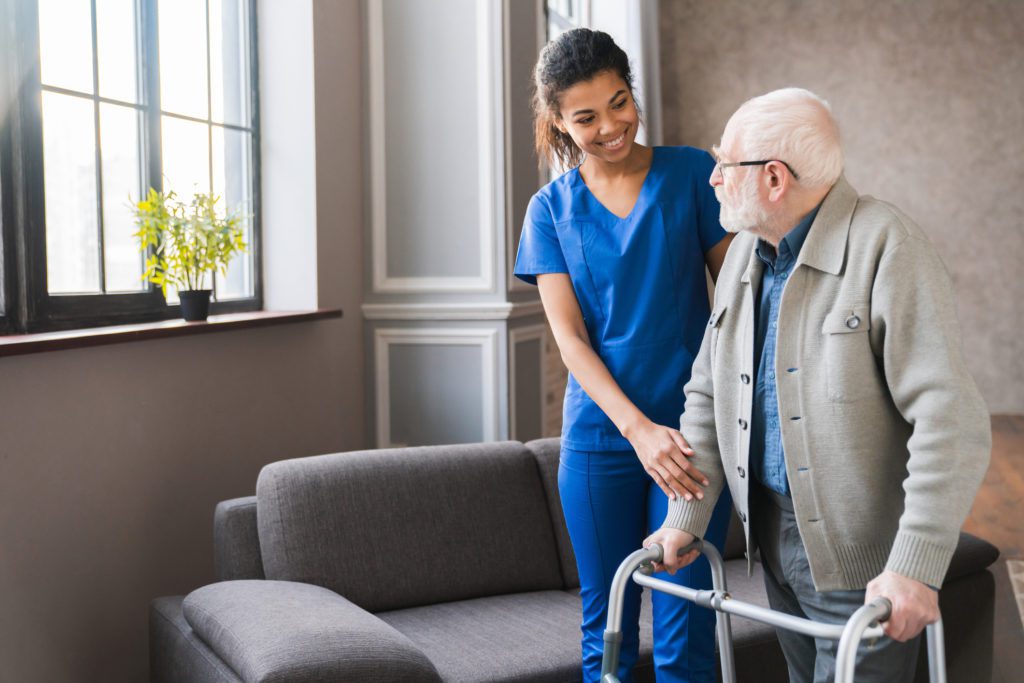 Caregivers to give you a break. Our trained, insured, and reliable caregivers can help you take a few hours to yourself. Leave without feeling guilty or stressed to take care of yourself or other members of your family. Our caregivers can assist your loved one for a few hours a week, a few hours a day, or more. Giving yourself a little bit of time away may be just what the doctor ordered and will help you to be a much better family caregiver.
In-home assessments. We routinely perform in-home assessments that result in a customized care plan for your loved ones.
Access to information and training for caregivers. We have access to (and offer) a wealth of information, training, and resources for family caregivers.
Fall-prevention assessments and training.. One of the largest sources of injuries among seniors is falling. We can help you assess the risks that your loved one faces and provide education on how to minimize the risk of falling.
Home safety checks.. We have extensive experience in the multi-faceted process of ensuring that your loved one's home is safe, which is vital to maintaining independence for as long as possible.
Support and understanding. We can help you get connected with support groups and individuals in our area that can help YOU, as well as help you care for your loved one.
Contact At Home Care Today!
So if you are a family caregiver in need of some help, don't hesitate to contact us. You can talk to us about your unique situation, schedule a free in-home consultation, and be well on your way to a happier, healthier life for you and your loved one.
With At Home Care, your cost is the same even if there are multiple clients in the home (i.e. both spouses require care). While a caregiver is in your home, you can access all of the services we offer. See all services.
Our caregivers are available 24/7, from 2 to 24 hours of service.