Senior Home Care Services
Having a clean, organized home is essential to quality of life and safety!
At Home Care can help!  Our caregivers will perform light senior home care tasks to maintain a safe, comfortable environment for you or your loved one. Here are a few of the housekeeping and meal preparation services we offer: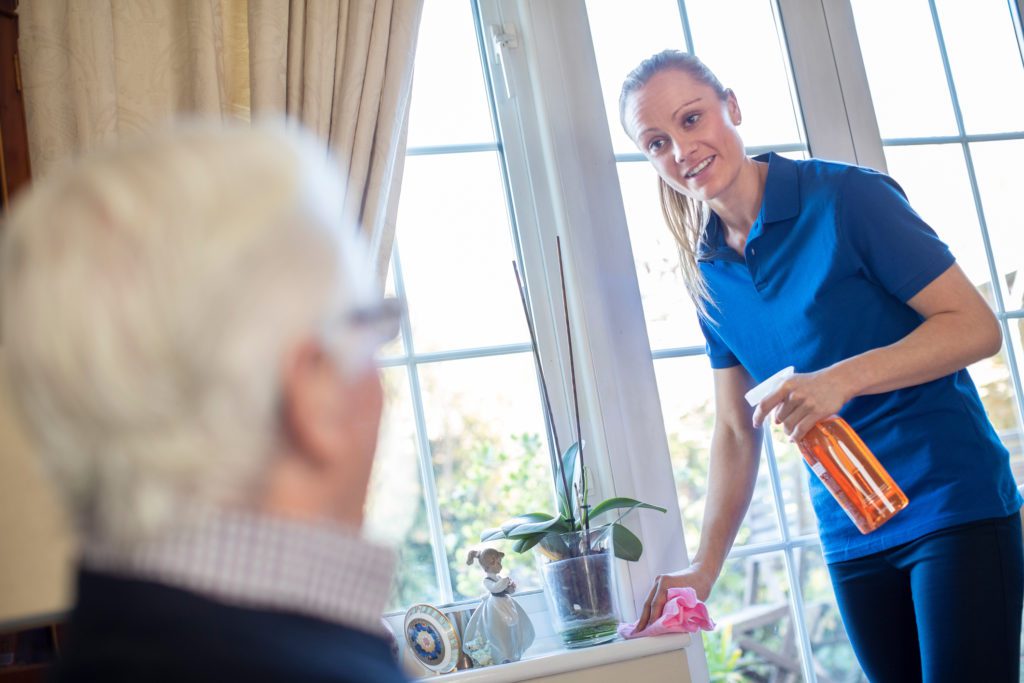 Contact At Home Care Today!
Does your home need some minor adjustments to make it more safe and comfortable for your loved one? Contact At Home Care for a free in-home safety assessment. We may be able to help suggest basic adjustments or repairs to your home to make it even better for you or your loved one.
With At Home Care, your cost is the same even if there are multiple clients in the home (i.e. both spouses require care). While a caregiver is in your home, you can access all of the services we offer. See all services.
Our caregivers are available 24/7, from 2 to 24 hours of service.